Last weekend we took our little girl to see Santa at his Snowflake Grotto in Westfield, White City. Last year she was too little to understand anything but this year I wanted to make a thing out of it because she's so much more alert and gets excited about lights and sounds etc. 
Already in October I started finding out what shopping centres and other venues do for Santa's Grottos. Christmas at Kew was one on the list and it's so much more than just visiting Santa, but then I found something a lot closer to home – Snowflake Grotto in Westfield.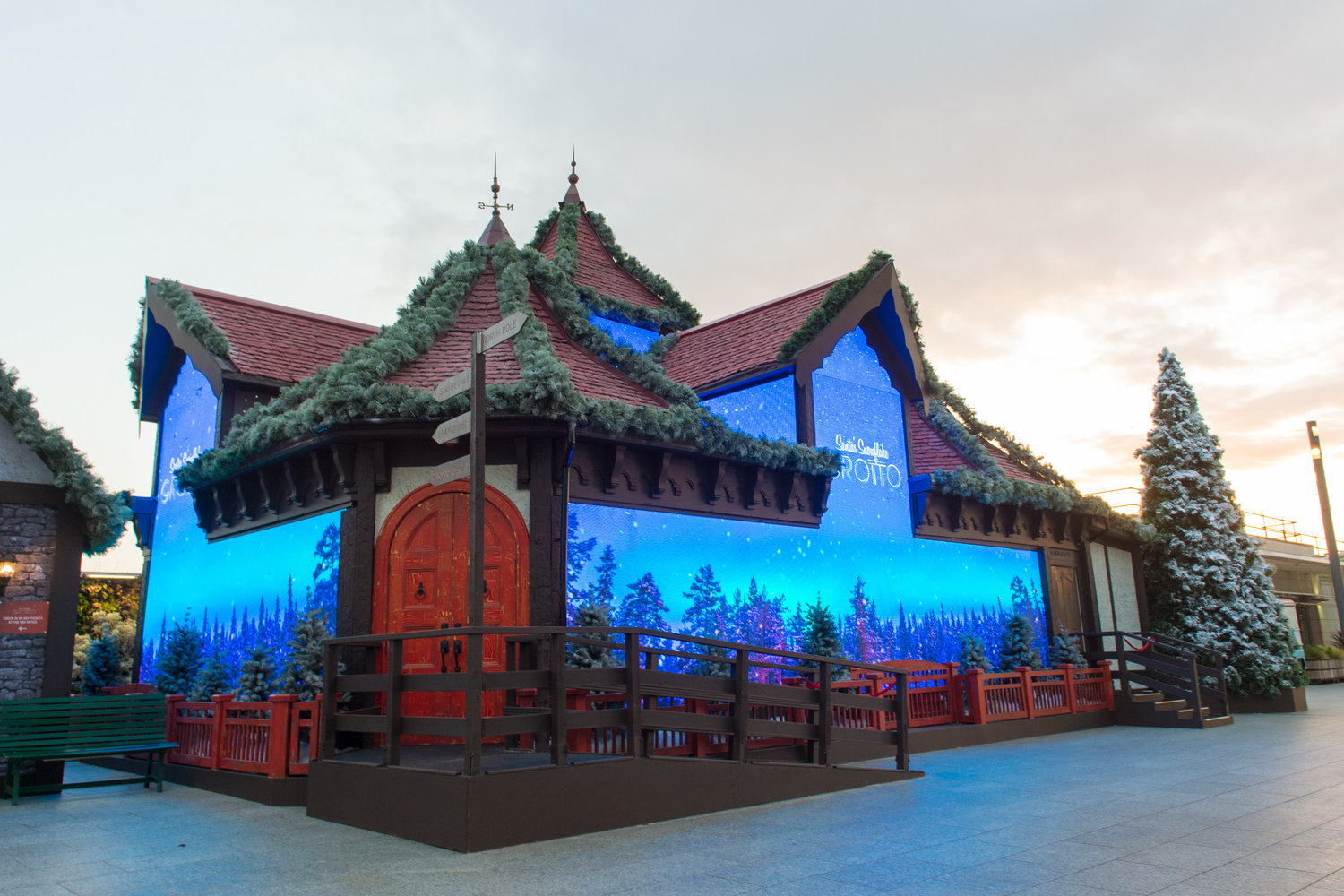 It's located outside the shopping mall near Jamie Oliver's restaurant. There are a number of elves standing outside and checking you in and if you have a pram, there's is a locked area for them. We only waited for a couple of minutes and were already ushered in with other families. We first stepped into the Snow Factory in the North Pole where Santa's elves make all the snow in the world. Next, we were able to create Mabel's own personalised snowflake and have a look around some activities that were available in the factory. She was a bit too young for the games and arts and crafts but we saw other kids having fun. As there wasn't much left to do for us, we were the first to be shown into Santa's icy Snow Chamber. She got a gift from him and then it was time for our family photo. Photos and other souvenirs with your image can be purchased in the Christmas Shop at the end.
It was very efficient, quick, but a lot of fun at the same time. Mabel enjoyed sitting next to Santa and staring at his beard and her personalised snowflake is now at the top of our Christmas tree.
Tickets for the Santa's Grotto are sold here, I'd really recommend it!